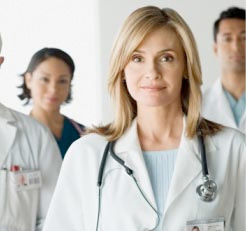 Welcome to Healthcare Sales Leads, your one-stop source for Healthcare Lead Generation. Do you sell to healthcare and hospital executives? Healthcare IT managers and directors? Physicians and practice managers? Others within Healthcare? We can help.
How Do We Generate Healthcare Sales Leads?
We use a variety of techniques to generate healthcare sales leads, including the following. The specific technique or techniques we recommend for your particular lead generation needs will depend on the results of a need analysis we'll conduct with you over the phone when you contact us.
Search Engine Optimization (SEO)
Search Engine Marketing, including Google Adwords
Website Development
Email List Development and Email Blasts
Online and E-newsletter Advertising
Webinar Sponsorship
White Paper Development / White Paper Syndication
Healthcare Appointment Setting
Is your sales team strapped for time? Would you rather have them focus on closing sales and working with customers? We can help. Our appointment setting services are based in our U.S. call center, staffed with trained telemarketing operators who are accustomed to interacting with business executives, managers, and other professionals on a daily basis. We can call your list, or find a list for you, and generate appointments for your sales team.
Healthcare Sales Leads – Our Network
In addition to generating healthcare sales leads through our own internal network, we also partner with many of the top healthcare agencies and publishers. This way, we can help you reach your target audience quickly and start generating healthcare sales leads for you right away.
Contact Healthcare Sales Leads
For more information about Healthcare Sales Leads, complete the form below. One of our representatives will be in touch with you – usually within minutes.
Filed under: Healthcare Sales Leads