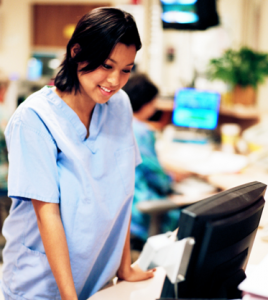 At Healthcare-Sales-Leads.com, we offer a variety of services to help you generate leads for your healthcare related business, and one of those services is our Healthcare Adwords Service.  We can assist you in setting up your campaign, and we can also run and manage the campaign for you.  This can result in quicker time to market with your campaign, more effective use of your time, and faster results.
Healthcare Adwords Service – How it Works
1. One of our Adwords experts will contact you to learn about your goals for your healthcare Adwords campaign.
2. We'll help identify keywords you'd like to target.
3. We'll set up your campaign within Google Adwords. If you need landing pages built, we can do that too.
4. There are typically three parts to the pricing: Setup fee, the cost of the keyword clicks themselves, and a monthly management fee.  Setup fee and management costs vary based on the size of the campaign, usually measure in the number of keywords you want to target.
Healthcare Adwords Service – Target Audiences
Are the customers you're trying to reach looking for your kind of service online? If they are, then we can help them find you through our Google Adwords Service.  Here are some examples.
Patients looking for specialists in a particular region
Healthcare IT professionals looking for software solutions
Healthcare executives looking for hospital consulting services
Hospitals seeking architectural, construction, or facilities services
Contact Us About the Healthcare Adwords Service
See the main page relating to Healthcare Sales Leads.
Filed under: Healthcare Adwords Service, Healthcare Marketing, Healthcare Advertsing